"Do the difficult things while they are easy & do the great things while they are small. A journey of a thousand miles must begin with a single step." - Lao Tzu
Jumpstart Your 2023:
How excited are you to make 2023 the absolute greatest year of your life so far? As we complete one more tour around the sun, Its hard to believe it's been a whole year! That's 365 days since we began 2022.
Were you able to achieve your goals this year? Did you even set any goals? Can you say that 2022 is your best year ever?
If your anything like me there were some areas of your life that were and others that fell short.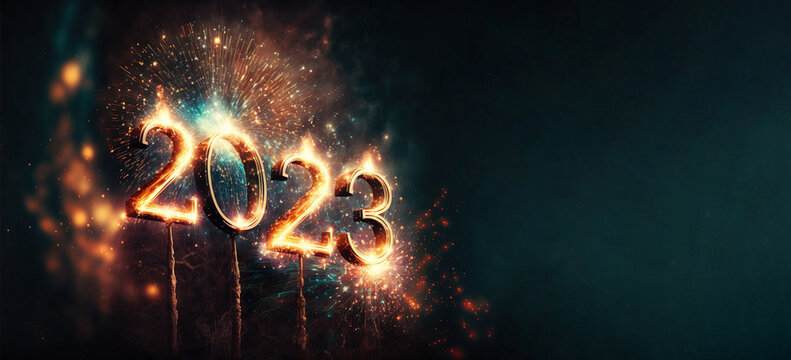 Whatever your answer is, I'm personally ready to crush it this year and here are 5 key elements to making 2023 the best year ever! 👊🏿
1.) Establish goals
As you are getting set for the New Year, the first thing you need to do is to set new goals. You may have ongoing goals that you just want to improve on.
Be careful of poorly defined and unrealistic goals. Write down your goals and ensure that they are SMART (Specific, Measurable, Achievable, Realistic, and Timely).
After setting the goals you want to achieve, define the quarterly, monthly, weekly, and daily milestones that need to be met to reach each one of your annual goals.
By breaking the goals down into smaller and easily achievable tasks, we avoid the pressure and anxiety our lofty dreams can have on our naturally fearful minds.
2.) Use tools to focus on the tasks not the goal
Setting your goals is not enough; you need to work towards achieving the goals. Remember you minimize anxiety and pressure by focusing on smaller tasks.
One practical way to do this is having a daily, weekly and monthly planner that outlines the tasks you need to execute within a particular time. After executing those tasks, you can mark them and move to the next ones. Google Calendar works great for this. Its free and likely already on your phone and desktop.
3.) Take action
Did you stutter, procrastinate, and avoid a great opportunity last year?
Take action! Stop talking and procrastinating; 2023 is the year for taking action. Unless you take action, you are never going to smash those goals and achieve the elevation in your life that you dream about. So break free from what it is that's holding you back.
4.) Pursue a healthy lifestyle
No matter the goals you set for 2023, your happiness and fulfillment in the New Year still depend on your health.
Do not overlook the need to take care of yourself in 2023.
Eat healthier, move around more, see the world, or at least more of your own community, de-stress yourself, stop avoiding your physician. Make time for self fulfilling hobbies and meditation.
5.) Build healthy relationships
Many studies have shown that having healthy relationships with family, friends, coworkers, even business partners can play a pivotal role in leading a happy fulfilled life.
So, if you want to make 2023 the best year ever, concentrate on building healthy relationships with the people around you.
If there are toxic people in your life, 2023 is the year to let them go.
It doesn't mean you dont love them, it just means where they are in their life does not bring the food for growth that you want at your table.
I wish you peace, happiness, love, and prosperity in 2023 as you take the necessary steps towards making 2023 your best year ever.
I am also embarking on a new journey to build new relationships and give back to my community.
So please, follow me while I work to deliver the insight and direction that will produce real tangible results in your life, and give you massive momentum to reach every goal you put your will to.

Thank you for listening
I look forward to sharing my journey with you and hope you share yours with me.
-Joseph
---
J.W. Crawford Management and The Unbound Entrepreneur are here to help. If you are ready to leverage a wide range of funding sources, optimize your credit, attract investors, and nurture lasting relationships.
Join The Unbound Entrepreneur Insiders' List And Get Free Monthly Training, Insights, & Get Instant Access To The Exact Template Responsible For Raising Over $21,000,000 In Private Money..
Custom HTML/CSS/JAVASCRIPT
---