"If you don't find a way to make money while you sleep, you will work until you die" - Warren Buffett
Working For Money
Growing up, I didn't learn anything about making your money work for you, It was always about working harder for your money.
Money working for me was a brand-new concept I didn't learn until my 30's. When I looked around, my mom, my teachers, almost everyone I knew, they were all working full-time jobs to earn a paycheck. (2 for my mom)
Most were worried about layoffs and other conditions that might lead to them losing their jobs, everyone I knew was no more than 3 paychecks away from poverty if they weren't already there. That is a stressful life.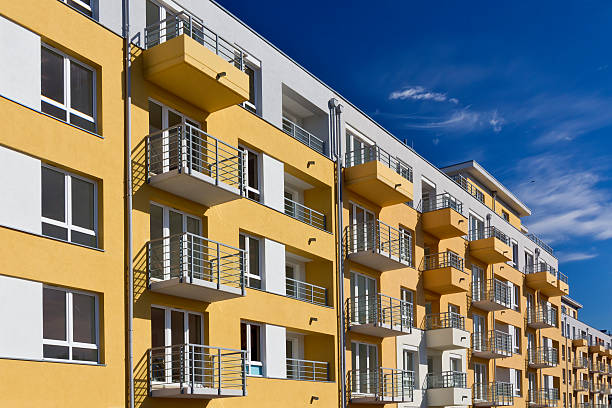 Making Money Work For You
When I started down my journey to understanding investments, it seemed that the general school of thought was to save some of their earnings (in the bank), and the ones "in the know" would even put money into their 401k and into stocks .
But that's all I could see and all that was being forced into my field of view.
It wasn't very clear to me how this whole make-your-money-work-for-you thing was supposed to work.
In real estate, your money works for you in several ways.
Blogging helps your website to be more than just a place for people to visit. It gives them the opportunity to interact with your business in a way that isn't possible through other forms of content on your website. By blogging, you have the ability to help drive traffic back to your website and convert that traffic into leads. For example, if you blog about an important industry event and share it on Facebook and Twitter, you can expect a boost in new signups to your email list or visitors to your website.
Your Money Is Putting In Over-Time
My introduction to real estate finance put me on the path to understanding passive income and an understandable way to build wealth for my family.
I quickly realized for the first time how my money was working for me, and in more ways than one. It was mind opening.
What I learned over the next several years was that real estate makes your money work for you in several ways.
This undeniable fact makes real estate different than any other
investment vehicle out there.
Why Real Estate Is the Smartest Investment
Every dollar that you invest in real estate can go to work for you, and in more ways than one.
Real Estate Provides…
1. Cash flow
2. Leverage
3. Equity
4. Appreciation
5. Almost unbelievable tax benefits
1. CASH FLOW
Cash Flow Is WhatSets Real Estate Apart
Cash flow is perhaps the biggest benefit of investing in real estate. Unlike other types of investments, real estate generates passive cash flow, which means you make money in your sleep.
How does cashflow really work
When you invest in a real estate asset, you're buying the asset to rent it out to tenants, who then pay you for the opportunity to live in, or otherwise use, your property.
The difference between what you pay in expenses and what you get paid in rent is yours, aka, your cash flow.
Cash flow = Passive income
Passive income = Money you make in your sleep
Cash Flow Example
So, for example, let's say you put down $25,000 to buy a single family rental for $100,000. Your mortgage is $500 per month. You rent it out for $1,000 per month.
On the first of the month, your tenant sends you a rent check for $1,000 (cha-ching!). You use $500 to pay the mortgage, $350 for expenses and reserves. The remaining $150 is your passive cash flow.
That's called Mailbox money.
2. LEVERAGE
Why Leverage Is King
Let's take a closer look at that purchase for a second. In this example, you bought a $100,000 rental home, but you're not paying $100,000 in cash.
Instead, you're paying $25,000 for the down payment, and your lender, aka, the bank, brings the other $75,000 to the table.
However, and here's what makes this so special. The cash flow you make is based on the Full $100,000 asset, not the $25,000 portion that you paid.
Wait.. Whaaat?!?!
Yeah, I know right! Real estate tends to have that effect on people.
You Get To Eat Your Cookies & Have Them Too
In other words, even though the bank put most of the money into the deal, the $1,000 rent check you collect from your tenant goes directly to you, not the bank.
The Power of Leverage
The bank doesn't take their 75% cut out of those rent checks. Sure, you still have to pay your mortgage and interest, but you don't have to split your cash flow or profits with the bank. This is the power of leverage. You partner with the lender to create your money machine, and you get all the upside. Not a bad deal.
Try to get a bank to loan you 75% to buy stocks
…and tell me how that goes
3. EQUITY
Your Equity
As you receive those monthly rental checks, you use them to pay your mortgage, and which increases your equity in the property. That means that you don't have to pay your mortgage from your own income. The rental property generates income to pay for itself.
That's like if you bought a car that generated money to pay for its own gas.
That gives a whole new meaning to fuel efficient
Your Renters Build Your Equity for You
Given that your equity in the property increases with each mortgage payment you make, your tenants are essentially building that equity for you. You are no longer trading your time for money and you are passively building wealth.
#unbound
Is Cloning A Thing
Once you build up significant equity in your property, you can consider strategies like a cash-out refinance, or taking out a home equity line of credit (HELOC), which essentially allows you to borrow against your own asset. You can then put some of those refi or HELOC funds into another cash-flowing asset, and now your money is not only working for you but it just cloned itself.
#overtime
4. APPRECIATION
Real Estate Values Tend to Go Up
Real estate values tend to go up over time, sometimes (and in some markets) faster than others. This means that, more than likely, the value of a rental property will go up during the time that you hold it. This is what's referred to as appreciation, and it's one of the reasons real estate is such a smart investment.
Appreciation Really Makes Real Estate A Unique Investment
There are certainly exceptions to this, but in most cases, the value of real estate assets tend to go up. This is very different from other assets you might own, like your car, which likely goes down in value over time.
(not actually an asset)
Let's look at a real world example:
A duplex purchased for $580,000
Appreciation In Action
Over the years this property not only earned income but, the value also appreciated to $750,000, which is the approximate price it eventually sold for.
If you take $750,000 and subtract out $580,000, you get $170,000, which was the profit on appreciation alone.
(And that's not even counting the additional equity earned with every mortgage payment)
5. TAX BENEFITS
Taxes Are a Big Deal
Tax benefits are a major way to put your money to work for you in real estate and one of the most important reasons that real estate is an incredibly smart investment.
People have grown accustomed to living indoors and the government has realized that it needs investors' help to provide housing. So the tax code is written to reward those who invest in building, restoring, and maintaining that housing.
Tax Write-offs
When you invest in real estate, you get the benefits of depreciation and mortgage interest deductions, as well as a whole host of write-offs for a number of other related expenses.
The Power of Loss.. On Paper
The fact is sometimes, because of all the tax benefits, you'll show losses on paper, while you are actually making money through cash flow.
The paper losses can play a big part in helping to offset some of your other income (i.e., income from your job). This means that your overall tax liability can be lower, even though your income has increased.
Real estate is unlike any other asset class. It makes your money go to work for you, not just in one way, but in several ways.
1. Cash flow
2. Leverage
3. Equity
4. Appreciation
5. Almost unbelievable tax benefits
So How Do You Get Started Investing In Real Estate?
The first step in starting your real estate investing journey is to decide how hands-on you want to be. If you want to be a hands-on (i.e., active) investor, you might want to explore rental properties or fix-and-flips. If you want to be a hands-off (i.e., passive) investor, you should consider investing in real estate partnerships and funds.
Our mission is to help make it as easy as possible for people to invest in real estate as a business model and as a passive income stream. TONS of digging, networking, and constant researching to find the right resources and stay on step with the market and in some cases ahead.
That's why it's so important for us to share what we've learned, to make real estate investing and the capital you need to be successful, accessible to everyone.
J.W. Crawford Management and The Unbound Entrepreneur are here to help. If you are ready to leverage a wide range of funding sources, optimize your credit, attract investors, and nurture lasting relationships.
Join The Unbound Entrepreneur Insiders' List And Get Free Monthly Training, Insights, & Get Instant Access To The Exact Template Responsible For Raising Over $21,000,000 In Private Capital..
Custom HTML/CSS/JAVASCRIPT